Sell with Us
Whether you're buying or selling your pre-loved handbags or watches, LUXE LINK is committed to building your trust. We do this by offering the most competitive offers, realistic prices and convenient tools for sellers and buyers of authentic luxury items.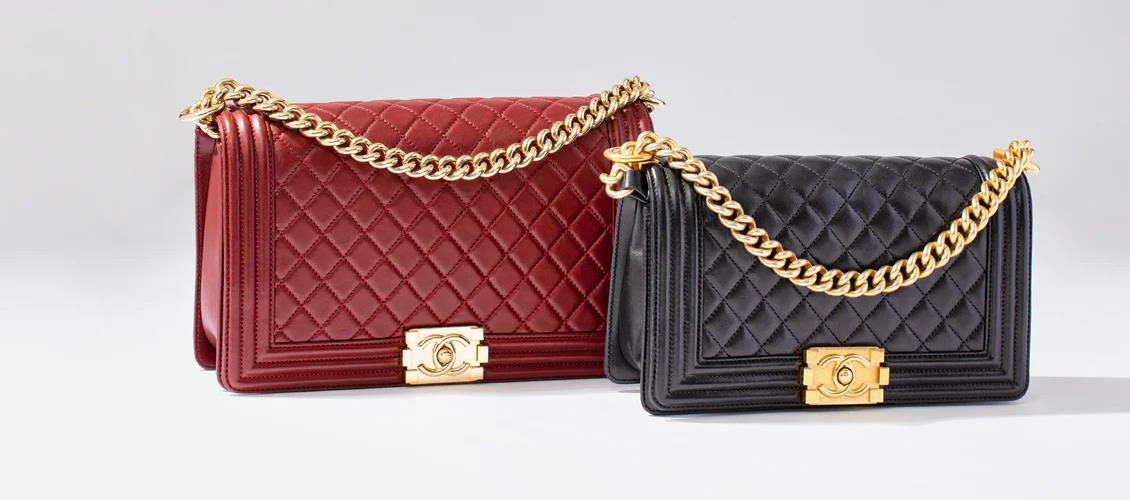 How to sell your items with LUXE LINK
· GET A QUICK OFFER:Fill out the form and upload pictures of your item using the mobile app or website. We'll provide a free quote within 24 hours, or on the spot in our stores.
· SEND IN YOUR ITEMS:You can mail us your item or drop it off at a store near you. In Sydney or Brisbane? Arrange a FREE Pick Up.
· GET PAID FAST:Check the next business day after we receive and authenticate your items. If you're selling at our store, you'll receive the payment within an hour.
Consignment
Why Consign With LUXE LINK?
The LUXE LINK is the most trusted boutique for selling new and pre-loved luxury items. When you choose to consign a luxury piece with us, we make sure you receive the maximum payout for your pre-loved luxury items.
What you need to know before consigning with us:
1. Our Low Commission Fees:
For Item Value $0-$1000: 20% Service Fee Plus $50(Postage& Authentication)
For Item Value $1001-$3000: 15% Service Fee Plus $50(Postage& Authentication)
For Item Value over $3001: 10% Service Fee Plus $50(Postage& Authentication)
Please note: The minimum Consignment Period is 3 months from the date we received your items. Early termination will incur charge of 5% Service Fee per item's value. At the end of 3 months, we'll return the unsold items to you.
2. What We Accept:
We accept new, pre-owned and vintage pieces for women, including luxury designer handbags, watches, shoes, jewelry and other accessories in Fair to Brand New condition.
3. How To Send Us Your Items:
·Drop off in our Sydney or Brisbane store - Find Our Stores.
·Mail your items to LUXE LINK. Contact Us to get available locker or postal address.
·Schedule an at-home pick-up in Sydney, Brisbane areas for high-value collections.
Please note: After you send your items to us, our expert team will pick up the items, inspect, authenticate, professionally clean, photograph and price your items to get them prepared for sale on our website. However, if the items you send to us which are considered fake or inauthentic by our expert team, we will charge a fee of AU$ 150 to post the item back to you. The fee is to cover time spent authenticating your items, third-party authentication costs and postage fee.
START NOW BY FILL UP THE FORM